LEE MAJORS TELLS OF WOMEN HE'S WON AND LOST – AND HIS SEARCH FOR MISS RIGHT
Early '80's – source unknown
Lonely Lee Majors has opened his heart to talk candidly about the women he has won and lost – and his ongoing search for Miss Right. And the popular Fall Guy star revealed that although he is often linked with Steve McQueen's daughter Terry, his heart still aches for Canadian ballerina, Karen Kain.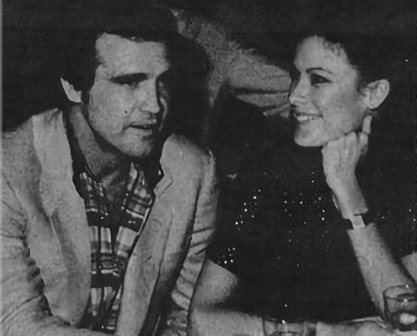 The 43-year old actor said in a frank interview that he met Karen "under the worst circumstances as far as timing in my life" – during his divorce from Farrah Fawcett. "She was a nice lady who really wanted to get married and I wasn't quite ready," said Majors. "So we took a sabbatical and eight months later she got married. I probably let a nice lady get away. I'll be more careful next time."

Despite his image as a roving bachelor with a string of lovely lady friends Majors says he has no serious romance on the horizon – though he is trying had to find one.

In recent months he has been linked with pretty Terry McQueen, who is 20 years his junior. But Majors scoffs at rumours of a romance between him and Terry. "Steve McQueen was a great friend of mine, and I happened to take his daughter to a charity match not long ago. All of a sudden we became a hot thing," he said. "We dated twice. I had to take somebody and she was a friend, you know."

But at least one Hollywood source thinks there is more to it than that, saying: "She visits him on the set and sits quietly on the side-lines whilst he is acting. Between scenes they retire to his trailer and talk quietly for hours. They aren't really romantically involved, but she is the most important woman in his life right now. They are very close and think the world of each other."

Another romance that Majors said was blown out of all proportion was former Miss Universe, Shawna Weatherley, who he is no longer dating. "It seems like every time I take a friend to dinner, it's like I'm getting married the next week. Pictures of me with Shawn at the charity ball I took her to last year are still running in the papers." Majors said.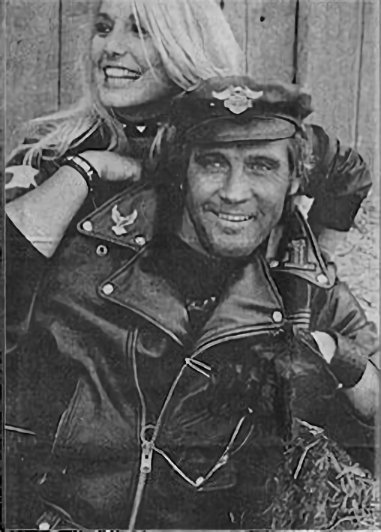 In truth, Majors admits he is still very much available. "I'm looking for a new lady – any suggestions?" he joked. "It's very slow. It's very had to find to find a nice lady, so I am going to visit all the foreign countries and take a look around. I'd be glad to accept any invitations, starting in March. I have no one in mind. I'm taking resumes, though," he added with a wink.

Majors admits that the end of his fairy-tale marriage to Farrah – who now dates his best friend, Ryan O'Neal – was a nightmare. "It was the roughest thing in my life," he said, "the roughest period I ever had." Majors said it was work that eventually drove him and Farrah apart. "The major problem was in the last two years of marriage when I finished The Six Million Dollar Man and I did five films in a row. I saw Farrah two weeks in one year, then we were stuck in the jungle for another 12 weeks doing a film. Then from there it was Canada or wherever while she was off to New York or Acapulco doing her films.

"It seemed to happen all of a sudden," Majors said of the divorce. The time just went by. We probably had a good two weeks together or maybe a weekend here or there – but that just isn't enough"

Majors added that experience had taught him a valuable lesson for the future, "I don't want to do another series because it's very time consuming. It really is your life," he said. "The crew becomes your family. I don't ever want to see another motor home in my life. Can you imagine in 18, 19 years in this business how much time I've spent in a motor home? I am getting old – that's what I'm saying. The other day I met two little girls who said, "Mr Majors, it's nice to meet you. You used to be my childhood hero." And suddenly I realized that the time is flying by."