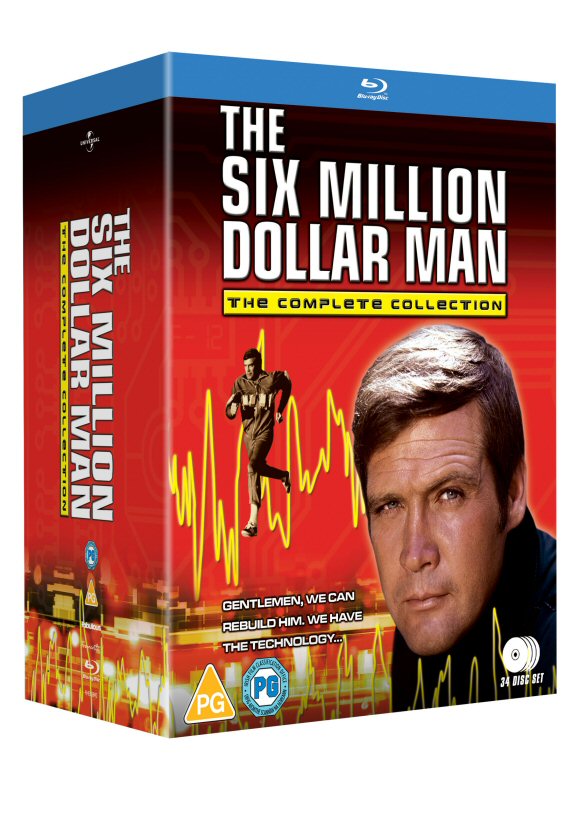 It started as a novel, first published January 1, 1970, became a movie-of-the-week, then 2 subsequent TV movies before going on to run for 5 seasons, it spawn a highly successful spin-off series, a multitude of toys and comic books and even 3 reunion movies. Of course, we're talking 'The Six Million Dollar Man', which Fabulous Films are finally bringing to Blu-Ray for UK fans in August 2023.
This will be the third BR release for the show, it first came out in Germany by Turbine Media in November 2018, was then reissued as a boxset with The Bionic Woman by Turbine in August 2022. The first English release on Blu-Ray was done by Shout Factory in November 2022 for the US market, and now finally we are getting it in the UK on region 2, which is pretty much a direct port of the Shout release with a few tweaks.
The US set has been extensively reviewed, online and on YouTube so it seems redundant to re-cover that in depth here. What I will try to do is give comparisons between the Shout Factory and Fabulous Films release, as well as an overview of the set as a whole.
I'm a big fan of the German release, not only because it was the first to come out, but it looked great and had a good box design, and was something Bionic fans had been waiting for, for years – what wasn't to like. The drawbacks were the whole thing, 5 seasons, 3 reunion movies and a bunch of extras were compacted down to fit on just 12 discs (as opposed to the over 30 discs for the US and UK release) so suffered some compression issues (hard to spot with the naked eye, though).
The SMDM Fabulous Films set comprises of 34 discs (one more than the US release) and this looks to be where Shout factory had just 2 discs of Extras, and the Fab Films one has 3: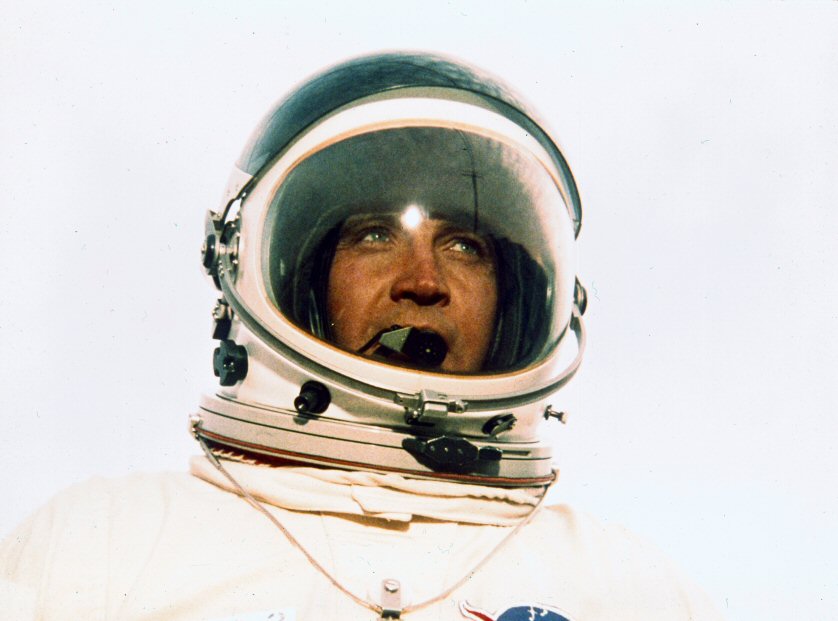 Packaging
The set is similar in packaging to the US release, and each season gets it's own booklet detailing the extras and and episode details, although personal I found the US packaging bland and very flimsy. The UK boxes are a combination of the US design, along with the previous Fabulous Films DVD release.
 Menu's
There is just a static menu on each disc, which feels missed opportunity, and you can opt to play everything, or select individual episodes. Only set-up options are for standard English subtitles to be on or off. Given different companies look to be releasing this throughout Europe, with France later in the year, this is probably why the options are so limited, although it could come down to time and cost, but additional accessibility for UK fans for whom English might not be their first language wouldn't have gone a miss.
 TV Movies
All 3 of the original SMDM movies of the week are included in the set, as one would expect, in both their original versions and the extended syndicated 2-parters. I think the original Cyborg/Six Million Dollar Man movie is highly under-rated both from a directing and a story point-of-view. I know it's based on Martin Caidin's novel, but books don't always translate well to the screen as we know, but here, whilst the adaption isn't 100% faithful it does a solid job of introducing Steve, taking us through his crash, his recuperation, and then seeing him on his first mission.. Written by Terrance McDonnell, with a teleplay by Howard Rodman and contributions from Melvin Levy and Tome Greene (both uncredited) the script is tight and has some great character moments, thanks in part to Darren McGavin and Martin Balsam, not to mention Lee Majors who was coming off of The Men from Shiloh a couple of years earlier and some one-off guest spots. Director Richard Irving, who had been directing TV for the last 20 years, gets the best from his leads and uses location and studio work with equal dexterity, making the most of what would have been a limited budget. His choices for some of the camera angles and set-ups makes thing feel bigger than they are. The movie stands-up today, and doesn't feel too much a product of the time, with an inclusive operating team, which I think is often over-looked. 
The difference is more pronounced when the first movie is watched next to 'Wine, Women and War', which has a very 70's TV feel with a heavy dose of James Bond, in a script by Glen Larson and direction by Russ Mayberry. Russ directed this and the next TV movie, as well as the 2nd season SMDM episode 'Steve Austin, Fugitive'. He also worked with Lee Majors again on 5 episodes of The Fall Guy. 'Sold Gold Kidnapping' has a different feel again, much closer to the subsequent series with it's plot to rescue a kidnapped US ambassador by using a dead man's brain cells to 'read' his memory. Steve and Oscar are much closer to their series characters here as well. Terry Carter is memorable as OSI agent Mel Bristow, and I could see him on the weekly SMDM series, bar the fact he was already a semi-regular on McCloud.
Cross-over episodes
There are several stories which started on one of the Bionic shows and continued the following week on the other. This was not only a good way of getting audiences to watch both series, but dramatically let the action shift between Steve and Jaime. This tradition continues today, especially on the Dick Wolf FBI shows and his Chicago series. It's good to see that The Bionic Woman episodes in the set have also had the HD treatment, such as the 2 'Kill Oscar' episodes, the Bigfoot stories and 'Welcome Home, Jaime'. Quality does vary a little inside the episodes, such as the 'Kill Oscar' where Jaime is attacked in her flat, this might be down to the original stock and the fact alot of it is in slow motion. Plus the re-cap on 'Kill Oscar Pt.2 on SMDM doesn't appear to have received the HD treatment, which is odd. Unlike some previous releases, this one contains the original series titles, from where the episode first aired, such as the BW opening on Kill Oscar Pt. 1 and 3. To be honest we shouldn't expect anything else.
 Reunion movies
All 3 movies are here, and all 3 have been given the HD treatment, which is nice to see. The 3 TV films all have a different feel, the first reunion film has a 'lost' son for Steve show up and trouble with a previously-unheard of organisation called Fortress. The third movie knows it's is the final one in the Bionic universe and forgoes any attempt to introduce a new Bionic hero/heroine for a spin-off series and has a vague plot about a relative of someone who used to work with Rudy Wells, who again we have never heard of before, trying to 'sabotage' our Bionic heroes. All this before the Bionic couple's wedding day!
 The second movie, is by far the strongest, both for fun and for female representation. With the casting of future star Sandra Bullock (here, in only her 2nd acting role), and lined up to hopefully spin-off into her own weekly Bionic series, there is some good rapport between Bullock and her co-star/love-interest Jeff Yagher, sporting some shocking 80's hair. Lee and Lindsay again have some good scenes together as well as looking comfortable with the younger cast, Bullock and Wagner especially light up the screen with their scenes together which is a credit to both actresses. Whilst the TV budget shows at times in some of the Unity games scenes, Bionicilly it's sound, with the action emphasis on the new Bionic girl, Kate Mason.
It's strange how only the original series regulars Steve, Jaime, Oscar and Rudy, along with Lee's son, Lee Majors Jr, as Jim Castillian – that's with two L's – appear across all 3 movies. It would have been nice to stitch the Bionic universe together a little more to have the other characters from the previous movies at least mentioned. Jaime's boyfriend from Season 3 f Bionic Woman, Chris Williams, gets a mention in the first film and Max gets a shout out as well. But what about Jaime's BF Callahan? Callahan/Jennifer darling is also absent from any extra's on either set, which is a shame as she has a huge body of work and it would have been nice to hear her talking about working with Lee and Lindsay on their separate shows. The network commercials for the 3 reunion movies are included, but haven't been given the HD treatment and look very basic in comparison.
Extras.
Both the US and UK sets have similar extras, certainly in terms of audio commentaries. The Fab set includes an additional commentary on Season 3, Disc 4's episode 'The Winning Smile',from James Sheard, for The Bionic Woman Files web site. As of July, James announced that he has a book out later this year called Lindsay Wagner – The Works, detailing Lindsay career from her early modelling gigs to present day projects. That will definitely be one to keep and eye out for, when we are likely to get more insights into Lindsay's time on the Bionic shows.
 The Fab set also has extensive photo galleries for each season, plus the original and reunion movies, with a wide variety of shots, some of them rarely seen and is a nice bonus, however some of the galleries last 10 minutes and I'd have liked to hear the Bionic theme play over them as they can get a bit monotonous as they scroll through, but that's a minor gripe.
 In terms of Bonus material, the Fab set does appear to have slightly more, hence the extra disc, although it worth noting pretty much all the extra's are from the previously released complete series DVD release and it is only seems to be some of the commentaries by Hebie J Pilato and the photo galleries which are new for the BR release, so if you have the original Time Life release, be aware when going in a lot of this stuff you will already have.
 Summary
Worth the expense it, or not? It's pricey, when compared with similar season box sets of the era, such as A-Team or Knight Rider, but no other set/series release comes close for the range of extra's included for a show of this age, as can be seen by the excess of 30 discs in the set. Most of the extra's, aside from some commentaries, we've seen before on the DVD release, so would you really want to double-dip? Yes, is the resounding answer.
 There's no way as a fan of the show you wouldn't want to see them at their best, and this truly is the best they behave ever been, and will likely ever be. There isn't going to be a 4K release and realistically we don't need one. The print quality is superb, and they never looked this good back when they were originally aired, on old 405 (US) or 625 (UK) lines TV (if you are of-an-age you know what I'm talking about).
 If you have the German set already, from last year, as well as the previous DVD set, it might be a tough decision that will have to be guided by your wallet, but I'm betting not a whole lot of casual fans will have gone for the German set, but will be tempted by this one. I'm not sure what pushes the price so high, it might be licensing fees or royalties, but the price IS in line for what the German set came out at, so in that regard I don't think we're being taken advantage of.
 If you grew up in the 70's, love classic TV, or are a Bionic fan, this set is definitely worth your consideration.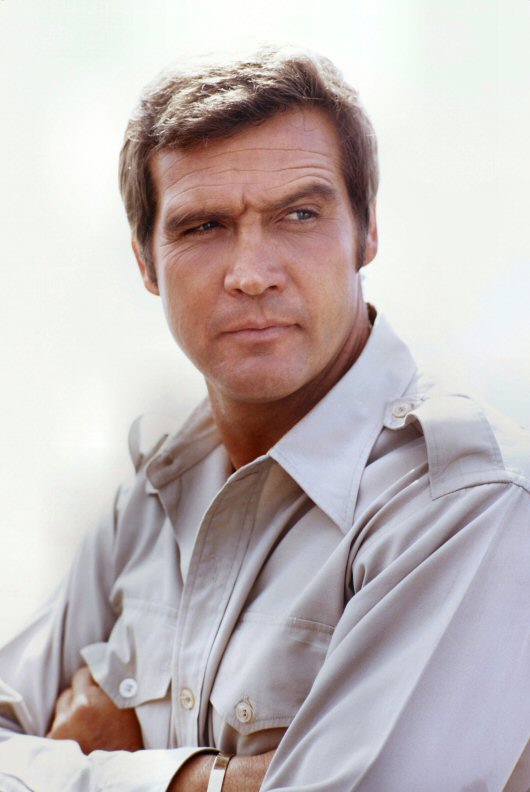 Overall summary of extra's found throughout the set:
 · All three pilot movies in their original feature-length versions and their longer syndicated 2 part versions.
· All three reunion movies: The Return of the Six Million Dollar Man and The Bionic Woman, Bionic Showdown: The Six Million Dollar Man and The Bionic Woman and Bionic Ever After?
· Featurette : The Reunion Movies: Life after the Series.
· Real Bionics.
· An Iconic Opening.
 Season 1
· VIPS : A Celebration of The Six Million Dollar Man Guest Stars.
· Bionic Breakdown.
· OSI Mission Debriefing: Executive Producer Harvey Bennett.
· Featurette: The Bionic Sound Effects.
· Bionic Gallery
 Season 2
· VIPS : A Celebration of the Six Million Dollar Man Guest Stars.
· Audio Commentaries from writer / producer Kenneth Johnson on "The Bionic Woman", "The Bionic Woman Part II", "The Secret of Bigfoot", "The Secret of Bigfoot Part II".
· Audio Commentaries from director Cliff Bole on "The Blue Flash" and "The Vulture of the Andes"
· Bionic Gallery
 Season 3
· VIPS : A Celebration of The Six Million Dollar Man Guest Stars.
· The Search for Bigfoot.
· Bionic Gallery
 Season 4
· VIPS : A Celebration of The Six Million Dollar Man Guest Stars.
· The Six Million Dollar Fans.
· OSI Mission Debriefing: Richard Anderson (Oscar Goldman).
· Bionic Gallery
 Season 5
· VIPS : A Celebration of The Six Million Dollar Man Guest Stars.
· OSI Mission Debriefing: Martin E. Brooks ( Dr. Rudy Wells).
· The Six Million Dollar Man's Best Villains and Best Fights.
· Bionic Gallery
 · OSI Mission Debriefing: Writer and Producer Kenneth Johnson.
· OSI Mission Debriefing: Lee Majors.
· Featurette: TV Goes Bionic: The Origins of the Six Million Dollar Man.
· Featurette: The Bionic Age of TV: The Success of the Six Million Dollar Man.
· Top Secret OSI, NASA and Bionics.
· The Pop Culture Effect.
· Bionic Action Figures.
· The Stunts of The Bionic Age.
· Meet The Cast :
· Getting to Know Lee Majors & Steve Austin
· Getting to Know Lindsay Wagner & Jamie Sommers
· Getting to Know Richard Anderson & Oscar Goldman
· Getting to Know Dr. Rudy Wells
· Episode Guide Booklets
· Audio Commentary With Author Herbie J. Pilato on "The Six Million Dollar Man" Feature Length Pilot, "Population Zero", "Day Of The Robot", "The Seven Million Dollar Man", "The Return Of Bigfoot: Part 1", "The Return Of Bigfoot: Part 2" and "A Bionic Christmas Carol".
· Bryan Cranston Gives It To Us Straight – The Actor Talks About His Time On The Return Of The Six Million Dollar Man And The Bionic Woman.
· Bionic Ever After? (1994) – Featuring A NEW 2K scan of the interpositive.
· Audio commentary by James Sherrard on "The Winning Smile".
· Bionic Galleries for all 5 seasons, all 3 Pilot episodes and all 3 Reunion Movies.
· Reunion Movie Promos.
· The Six Million Dollar Man Scripts (BD-ROM) for: "Deathprobe Part I", "Deathprobe Part II", "Bigfoot V", "Walk a Crooked Wing" and "Rollback".
· All New Photo Galleries including: Photos from the Kenneth Johnson Collection, Photos from the Kenneth Johnson Collection-The Hollywood Museum, Kenneth Johnson Recording Commentary Tracks Gallery and Photos from Bionicon.
· Bionic Testing Center Brochure from Universal Studios Park