SERIES: Six Million Dollar Man
Many fans of the Six Million Dollar man and Bionic Woman, who were around when the show first aired on UK screens will be familiar with the relationship between Look-In and the Bionic shows.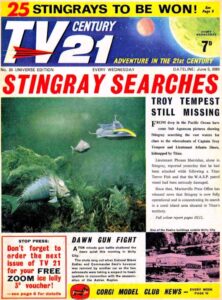 Launched in 1971, to be a junior TV Times (A listing magazine for the ITV network, similar to the US TV Guide but only covering one channel – BBC had their own magazine the Radio Times) for kids to find out when their favourite shows were on, Filled with interviews and pin-ups with TV, sports and pop stars of the day the magazine also had crosswords, competitions and best of all comic strips of shows currently on TV anything from home-grown shows such as Benny Hill, Black Beauty On The Buses, Bless This House, Count Duckula, and Robin of Sherwood. For fans of US shows, in a time before repeats, video tape, let alone DVD, fans were blessed with strips for many of the big American shows as well, Knight Rider, A-Team, Airwolf, Magnum PI, Mork & Mindy, Battlestar Galactica, Charlie's Angels and of course the Bionic series.
The magazine was edited by Alan Fennell, an editor and writer who had previous written for Gerry Anderson's TV series Fireball XL5, Stingray and Thunderbirds. LAN and was writer and editor on the Gerry Anderson TVCentury 21 (it later changed to just T21 after 155 issues) comic which features comics strips from the various worlds of Gerry Anderson in the mid to late 1960's. Angus Peter Allan (often known as Alan Angus) worked with Alan Fennell as writer and magazine editor on TV21 and moved across to look-In as well. Angus was responsible for the majority of all the comic strips featured in Look-In, producing a huge body of work for the magazine over it's run.
Look-In ran a total of 3 Bionic comics strips over the years:
The Six Million Dollar Man – 23 stories from June 1975 to March 1979, written by Angus Allan and art by Martin Asbury.
The Bionic Woman – 19 stories from August 1976 to May 1979, written by Angus Allan with art by John M Burns and John Bolton
Bionic Action – 3 stories May to November 1979, written by Angus Allan with Art by Ron Tiner. Bionic Actions was a B&W strip featuring both Steve Austin and Jaime Sommers and replaced the colour strips.
The art & the artists of Look-In
The artwork for Look-In was all done old school and well before the days of digital. Most of the art was done A2 size, approx 54cm X 42cm and the speech bubbles added on top.
Arnaldo Putzu
One of the big things fans talk about from Look-In are the painted covers. Between 1973 and 1981 the covers were all painted, painted by Italian born Arnaldo Putzu. Rank Films started using Italian artists for their movie posters, initially in Italy, but in the late 10950's the artists moved across to work from Britain. Arnaldo worked on posters including ones for the carry On series and Hammer films. His Look-In covers are genuinely works of art, produced ona weekly basis and with great likeness to the people and shows he was drawing.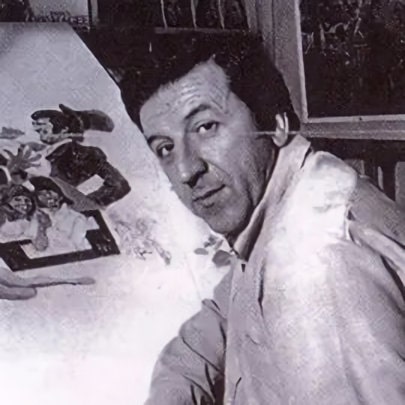 Martin Asbury
Martin drew Joe 90 for TV21, the Captain Scarlet for Countdown.he is also know for taking over the long-running SF strip Garth in the UK tabloid The Daily Mirror from 1976, with the death of original artist Frank Bellamy, till the strip finished in 1997. He also worked on storyboards for high profile films such as Alien3, Golden Eye and 2 of the Harry Potter films.
John M Burns
John worked on several strips for both Countdown and Look-In but is best known when he moved onto 2000AD in 1991. Despite that he started working on strips as far back as the mid 1950's on Girls Crystal and School Friend. He also worked on George and Lynne for The Sun from 1977 to 1984.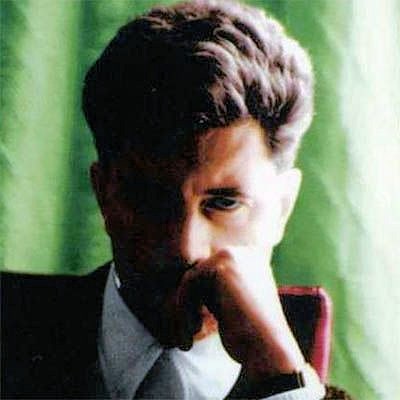 John Bolton
John Bolton started his career drawing for Look-In, House of Hammer and Warrior in the UK, before moving on to work for Marvel comics in the early 1980's. One of his early jobs was illustrating X-Men's Chris Claremont's graphic novel Marada. John worked again with Chris on the X-Men title X-men Classics. John has also worked for DC and Dark Horse comics over the years.
Ron Tiner
Ron's first regularly published work was for the DC Thompson publication The Hotspur from 1976 to 1980 and the IPC publication Battle Action. He went on to become a prolific illustrator of sequential narrative artwork (or graphic storytelling) for comics and magazines for children and adults, throughout the 1970s, 1980s and 1990s
Covers and adverts/features
Six Million Dollar Man
The Mole
Red Agent
Hypnotic Effect
Elixir of Life
Magister
Rise of the Toymaker
The Rescue
The Pact
The Convicts
Needle in a Haystack
The Dream Maker
The Virus
The Assasin
Deception
Werewolf!
The Robots
The Great Mandini
Smuggled
The Wrestler
Return of the Toymaker
Hong Kong Connection
The Beast Man
The Flying Circus
Bionic Woman
Hong Kong Connection
The Indian Boy
Identity
The Race Horse
Jaime Jo ins the Circus
Viva las Vegas
The Fanatics
Little Green Men
Skyjacked
Bionic Beauty
Endurance Test
The Smugglers
Black Dragons
Deadly Illusion
Message from the Grave
The Stuntwoman
Jungle Adventure
Renegade
Desert Journey
Bionic Action
The Bionic Loggers
Mistaken Identity
The Bionic Rebels