LEE MAJORS LOOKS BACK ON THE BIONIC MAN, BIGFOOT & FARRAH FAWCETT
— Michael Giltz | Los Angeles Times / Nov. 29, 2010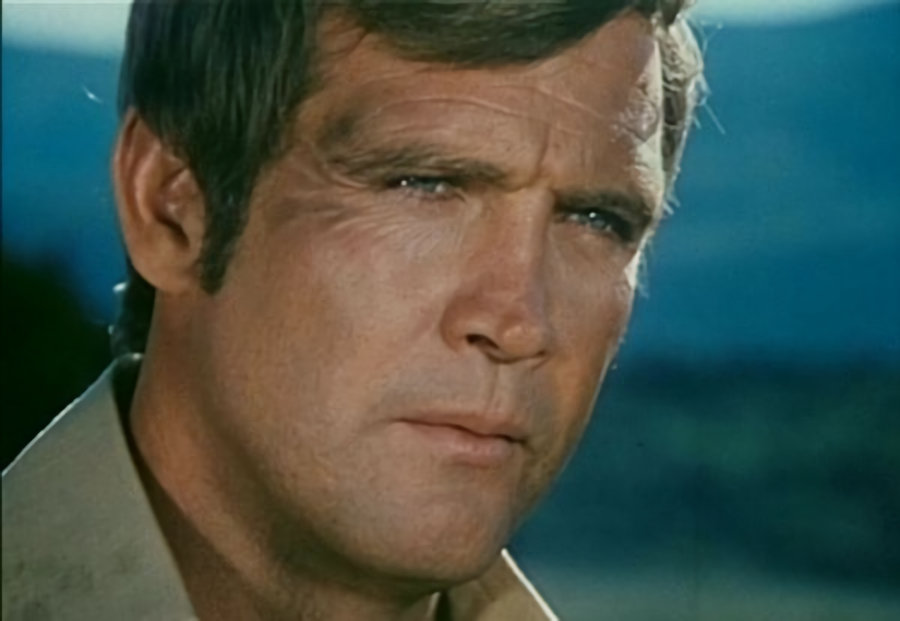 Almost 40 years ago, when he was considering the starring role in a television movie about a "bionic man," Lee Majors had one major worry: "The big hits at the time were, like, Batman, you know how campy that was," Majors recalled. "I said, 'If you're thinking about making this a camp character, I don't want to do it.'"
"The Six Million Dollar Man" wasn't camp at all, and that choice proved to be right on the money for the landmark sci-fi adventure series. But now, in a wry twist of fate, Majors is working with SyFy on a comedy spoof in which he is the bionic mentor to a younger hero. "Hey, what goes around comes around," joked the easy-going Majors, who starred in eight television series — three of them big hits — and always looked so serene as he ran in slow motion through 1970s pop culture.
bigfoot and bionic man Lee Majors looks back on the bionic man, Bigfoot and Farrah Fawcett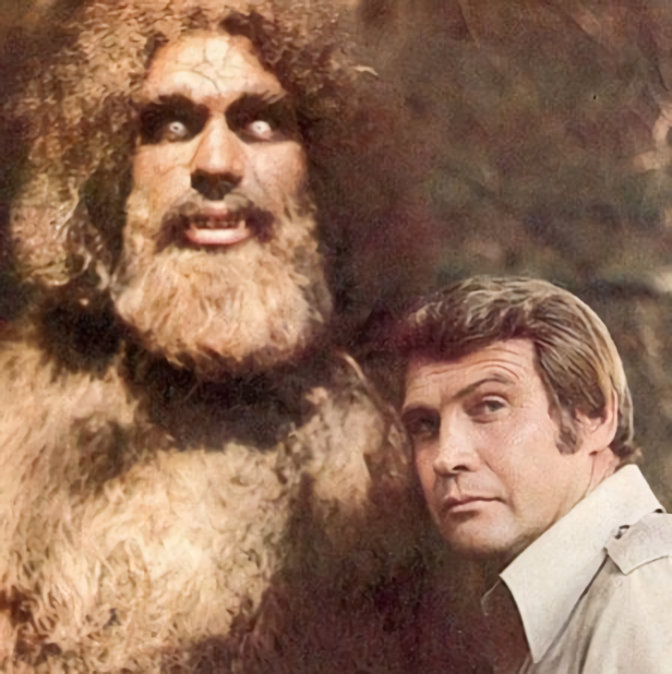 The signature success of his career is now getting its due with the elaborate 40-disc boxed set "The Six Million Dollar Man: The Complete Collection" ($239.95; TimeLife, available only at TimeLife's website for a limited time and then later going on sale everywhere). Inside are all five seasons (1974 to 1978) packaged in individual boxes, along with the six original made-for-TV movies (three of them reunion projects in 1987, 1988 and 1994), all the crossover episodes with spin-off series "The Bionic Woman" and hours of interviews and commentary tracks.
It's a bit staggering as a massive television time capsule, but Majors said he won't be seeing a big check in the mail after the holiday shopping season. "If I see any money from it, it'll be very little," the 71-year-old said affably, adding that he enjoyed his peak fame long before anyone knew to ask for a cut of syndication and boxed-set sales. "But it's a good excuse to get out and talk to people."
Majors is absolutely in public-engagement mode these days. For the first time in his life, Majors has begun to attend conventions, where he gets to see old friends like Richard Anderson and even Lindsay Wagner, not to mention fans clutching all sorts of toys. "It was amazing what people would bring in for me to sign," says Majors, who also starred in "The Big Valley" and "The Fall Guy." "There's so much memorabilia I've never seen before. Board games, albums, comic books and all kinds of limbs from my body."
The real Majors had open-heart surgery in 2003, but the work has been steady in recent years, such as playing God on "According To Jim" and fun turns on the subversive Showtime hit "Weeds," the NBC sitcom "Community" and the Fox action series "Human Target," which is a contemporary counterpart in spirit to the bionic hit of the 1970s. The new work is what keeps Majors running, but he knows the boxed set will spark even more interest in his days as the machine man of the ABC network.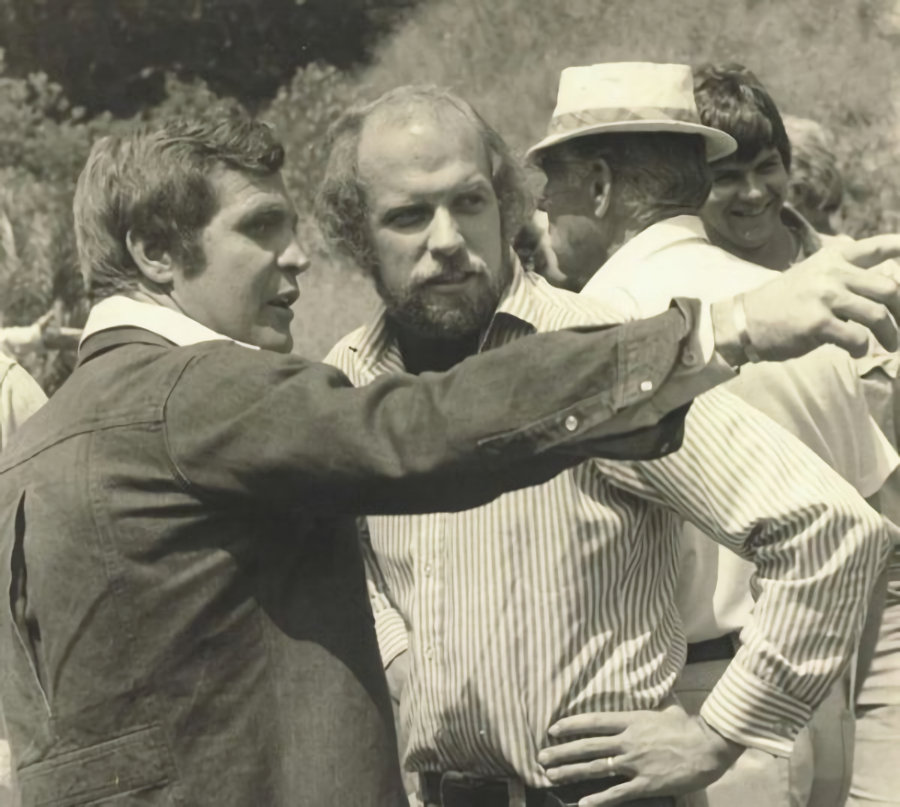 Lee Majors and producer Kenneth Johnson
The show, based on the 1972 novel "Cyborg" by the late Martin Caidin, had plenty of touchstones, and the boxed collection runs with them. The set's front features a 3D lenticular image of Majors in the role of Steve Austin, the astronaut who suffered massive injuries in a terrible crash but was implanted with cutting-edge technology that gave him superhuman speed, superhuman strength (in one arm) and superhuman telescopic vision (in one eye). Tilt the box back and forth and Austin starts running. You have to provide your own metallic-echo sound effect the way kids have done in schoolyard exploits for decades, but open the lid and you hear Anderson's voice-over intro to the series ("Gentlemen, we can rebuild him. We have the technology…").
Majors has listened to fans recite that opening for decades. They also routinely mention two elements of the show: the Bionic Woman (for which Wagner won an Emmy) and Bigfoot, the hirsute giant that gave Austin his most sizable challenge and, through the performance by 7-foot-4 wrestler Andre the Giant, an unforgettable image for fans of the show.
"We just got so much tremendous response from them," Majors said about the multi-episode appearance of the creature. "Everybody loved them. People now believe there still is a Bigfoot. People go out there searching for this thing…. Andre was so big. We had this scene, we were out in the woods and he throws me about 10 yards and then he's supposed to take a big run and jump up and land right on top of me. He throws me and I'm laying there and it's a sunny day and the sun is in my eyes. All of a sudden, this dark cloud appears and he blocks the sun. I'm closing my eyes and waiting to be pancaked. And he did not even touch me. That's how good he was. Those professional wrestlers are something else. That was one time I really thought I was going to get it."
Majors knows about getting walloped. The Detroit native played football at Eastern Kentucky University but a severe back injury during a game left him incapacitated and unsure if he'd ever walk again. "I was in the hospital for two days, but it seemed more like two weeks," Majors said. That ended his college career, and he headed to Los Angeles to take acting classes and work a job in the city parks system — a job he held even after landing the pilot for the western "The Big Valley," starring Barbara Stanwyck. Aware of how fickle TV can be, Majors took a leave of absence on his city job rather than quitting outright. The skepticism lasted even after the series was picked up, and Majors only officially left his job a few years later.
Lee Majors and Farrah Fawcett from the 3rd season of The Six Million Dollar Man
The role of Heath Barkley on the show gave him a catch phrase – "Boy howdy!" – which might have been a lesser man's only claim to fame. Indeed, when the show was unexpectedly picked up for a final season, Majors had to turn down a role in "Midnight Cowboy." Jon Voight famously went on wear the cowboy hat in that film, which won the Oscar for best picture of 1969. (On a positive note, a feature-film version of "The Big Valley" — with Majors now playing the father of Heath — is tantalizingly close to happening.)
More TV work followed "Big Valley," and Majors worked with talent like producer Aaron Spelling on an early TV movie about Vietnam vets and director Steven Spielberg in one of the wunderkind's first assignments at Universal. Then came "The Six Million Dollar Man." Like "The A-Team" in the 1980s, it was a bloodless action show, one reason Majors believes it proved such a hit for families.
"We never killed anybody," says Majors. "We'd walk away [after a fight] and you'd see them getting up or rolling around. You knew they were alive. We didn't use a lot of blood. It was basically a father-son, father-daughter show. A lot of kids watched it and they emulated it. I hope I wasn't responsible for any broken bones."
Majors insists that even though it and "The Bionic Woman" were in the Top 10, the impact the show had never really sank in. "When I was not working, I had a little place up in Arizona where I would spend my off time," Majors said."I didn't have a television or a phone. I just fished and would grow a beard and hide out. I knew it was a big show and in the Top 10 but I never thought about how big it really was."
But surely the tabloid madness surrounding him and then-wife Farrah Fawcett couldn't be ignored?
"Well, we did have a problem then because she was doing 'Charlie's Angels,'" Majors says, moving on to discuss their divorce. "I saw her two weeks in one year, so that's what happened to that. It wasn't anything other than we didn't have time to see each other."
The 1980s brought the hit series "The Fall Guy," which gave the guy's-guy actor a chance to work with practically every stuntman in Hollywood. He hoped it would separate his career from his bionic days, and it did — to a degree. "I jumped at 'The Fall Guy' when it came along because I thought it might help me get rid of the Steve Austin image," Majors said. "It didn't, really. Everywhere you go that's the one they remember. It doesn't matter because I can say I've done eight other series and I'm still working. I can say I wanna be just like Ernie Borgnine when I grow up – 93 and still working."