LEE MAJORS' NEW ROLE AS GRANDAD
by Rizal Johan
From bionic man, actor Lee Majors' next role is that of granddad.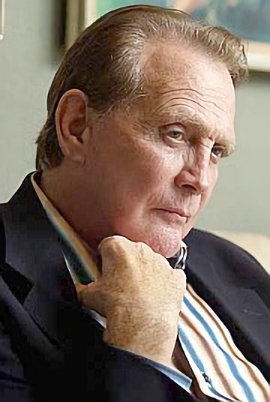 Former television icon Lee Majors looks young for his age. He said so himself when asked how old he was.
"I'm not that much older than my wife who's 34 years old. So that makes me 35," Majors smiled charmingly. Lee Majors: 'I'm so happy to be part of Ben 10 and to give a new generation of kids someone they can look up to.'
The 69-year-old star of famed TV series such as The Six Million Dollar Man and The Fall Guy was in Kuala Lumpur recently to promote the live action TV movie Ben 10: Race Against Time.
Ben 10 is currently the highest rated cartoon series on Cartoon Network in the United States and Malaysia. The live action adaptation features Majors as Grandpa Max, the protector of his grandchildren Ben and Gwen.
"I play the good-looking grandfather on the show. This is the first time I'm playing a grandfather," said the American actor.
Like most people of his generation, Majors had no idea what Ben 10 was about when the TV movie's director Alex Winter approached him about the role.
"I wasn't really familiar with Ben 10 because it's a cartoon and I watch mostly sports. I read the script and thought it's a really good movie for kids," he said.
Fans of the cartoon show, mostly boys aged four to 14, according to Astro, may notice a slight difference with the live action version of Grandpa Max. For one thing, Majors sports a beard. The other thing, as Majors so aptly put it, when he first saw the cartoon character: "Hey, he's a big fat guy. I'm not fat. I still wear the Hawaiian shirts but I added the cap."
While Ben 10 is an action-filled adventure show, Majors is only involved in minor action sequences, leaving the majority of it to the main character Ben played by Graham Phillips (who acted in Evan Almighty). This is in stark contrast to Majors' role as bionic man Col Steve Austin in The Six Million Dollar Man, and as Colt Seavers in The Fall Guy.
"No, I don't do much action anymore. I've got a bad knee, so nothing drastic. There was one time I was making a Western and I had a scene in which I ride in on a horse, get off and talk to this guy and then get on the horse and ride out. I told the director, 'Work with me here.' So what I did was I rode in on the horse, had the entire conversation without getting off and rode out."
Majors has been busy guest-starring in TV shows lately and can be seen in the fourth season of Weeds and professional American football show The Game. He's also busy appearing in independent films and will be back for the Ben 10 sequel due out next year in the United States.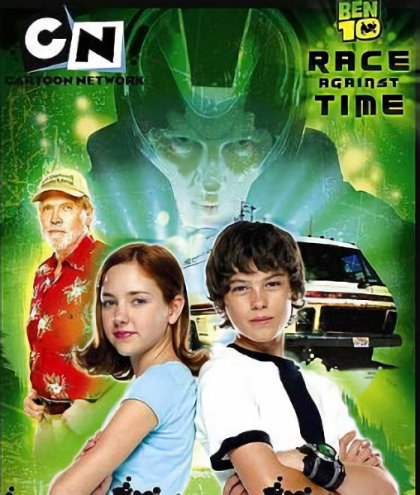 "Indie films are a lot of fun to make. In television, you're in and you're out. Everything happens pretty fast. In movies, you might take a whole day just to shoot one scene. I like working on both film and television, though," he said.
"It's a good idea not to be on a show that has 'the' in the title. Like The Six Million Dollar Man or The Fall Guy … they make you do everything. You've seen The Six Million Dollar Man? Yeah. Well, you know the running scene … on TV it's slow motion but I was running my butt off. We were shooting that scene on an airport runway and it was about 50°C and I had to run 100m for that shot but the problem was the cameraman kept getting the focus wrong and I had to run back and forth, back and forth. I finally told him, 'This is the last time I'm doing it and I don't care if it's out of focus!' "
Majors €" whose real name is Harvey Lee Yeary €" has had super staying power in an industry that usually sees actors disappear after a while. He first became popular in the show, The Big Valley in the late-1960s. Even off-screen, Majors attracted attention. In 1976, he made TV history when he married Farah Fawcett €" both husband and wife were starring in separate top-rated shows (she starred in Charlie's Angels and he was The Six Million Dollar Man, of course).
Presently, however, Majors is not one for revisiting the past too much. One of the trends in film and television right now are the remakes of old TV shows and one wonders if anything is being done about The Six Million Dollar Man and The Fall Guy.
"Yeah, yeah there is. The Six Million Dollar Man property is under the Weinsteins, formerly Miramax, and there's a TV series in the works for The Fall Guy. I'll probably play the father of The Fall Guy or something.
"But you know, most remakes have not been very good. Just look at the remake of Bionic Woman. That didn't do very well. And they've just remade Knight Rider. I mean, who wants to watch a show about a talking car? I sure don't," said Majors.
Even though Majors is not the star he once was, his status as a TV icon has not waned and his humble yet chatty and witty demeanour makes him an endearing personality. Majors is not out of the limelight yet, and with the success of the Ben 10 live action movie in the United States and around the world, he will make an impression on the younger generation.
"I've done a lot of shows in my life but I'm so happy to be part of Ben 10 and to give a new generation of kids someone they can look up to."
Live action
Ben 10: Race Against Time is a live-action made-for-TV movie based on Cartoon Network's hit animated action-adventure series, Ben 10, which tells the story of Ben Tennyson (Graham Phillips) who, with the flick of a powerful alien wristwatch (The Omnitrix), can turn into any of 10 different aliens with amazing superpowers.
After finding The Omnitrix, Ben spends his entire summer in hero form, with a little help from his level-headed cousin, Gwen (Haley Ramm) and his Grandpa Max (Lee Majors).
Ben 10: Race Against Time picks up when their summer adventures come to an end, and Ben is back to being a normal kid in his quiet hometown. But things aren't exactly as they seem back home, especially when Eon, Ben's nemesis from another galaxy, shows up to claim the Omnitrix and destroy the Earth.
So Ben, Gwen and Grandpa Max, with some help from The Omnitrix, set off on a mission to stop Eon and save the world from total destruction.
Ben 10: Race Against Time premieres on Sept 26, 7.30pm on the Cartoon Network (Astro channel 616) and will be available in English, Mandarin and Bahasa Malaysia.