A Column About Classic TV's Social Circuitry
STEVE AND JAIME'S FIBER OF SOCIETY
(c) 2000 .. Herbie J Pilato
March 2000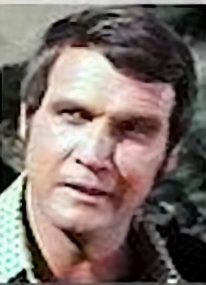 The Six Million Dollar Man and The Bionic Woman, classic TV heroes of the 1970s, are back and here to stay. Actually, they never left. A big screen Bionic feature film is in the works, while a trilogy of Bionic TV reunion movies (in the last of which, 1994's Bionic Ever After, the two cybernetic titans finally connect and get married) continue to enjoy high rerun ratings on various cable airings. Meanwhile, too, the original shows, in syndication since their ABC/NBC cancellations in 1978, remain hits, for two hours, every day, on the SCI-FI Channel.
TV Guide has ranked The Six Million Dollar Man as third out of seven in a reader's poll of All-Time Favorite Sci-Fi/Fantasy Shows, one notch ahead of Star Trek: The Next Generation. There are several Bionic websites, while a comic strip, entitled, Bionix, was recently designated by Image Comics. And Million Dollar comic books and Bionic Woman dolls, among other memorabilia, demand top-dollar in collectable markets. (Universal Studios, the Bionic proprietor, has just reissued a new licensing deal for videos, tee shirts, coffee mugs, caps, etc.)
Several Bionic fan clubs are enjoying increased memberships, one of which has been devoted entirely to Lindsay Wagner — without interruption. Saturday Night Live has showcased Bionic skits twice in the last two years, one of which featured Twister star Helen Hunt, who guest-starred on The Bionic Woman when she was twelve-years-old. (Today, Hunt plays a character named Jamie, just like Lindsay Wagner's Bionic Woman, on NBC's hit Mad About You — though Wagner's character spelled her name, Jaime).
Bionic television parodies have also been seen on Benny Hill, Sesame Street (The Six DOLLAR Man), and The Simpsons (when Montgomery Burns chooses Bart as his heir, Marge has a fantasy about Lee Majors, who picks her up and does a bionic leap into the air). Coors Light Beer has initiated TV and radio commercials referring to The Six Million Dollar CAN.
The programs have also been satirized on the big-screen, as with 1988's Scrooged (with Majors, spoofing himself, no less) and 1980's Caddyshack film, which features a bionic sound scene, with Chevy Chase putting his golf ball. More too, a Bionic feature film is even in the works.
What rests at the social core of this Bionic potency?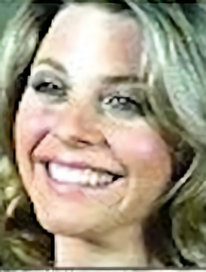 The Six Million Dollar Man and The Bionic Woman featured federal heroes whose most momentous assignment transferred into reality: Steve Austin (Lee Majors) and Jaime Sommers (Lindsay Wagner) acquainted the general viewer with the likelihood of legitimate prosthetics, and the importance of true self-esteem. A cybernetic connection was made amid a classic TV image and the real-life medical and psychological communities.
Six was the first TV character to bring back the multi-dimensional, true-to-life-hero in the white hat. By 1973, and soon after the Vietnam War, the American people were ready for some escape. The ideas introduced on the Bionic shows, however, were lifted from the headlines. The scenes were played straight, with a positive message.
Both Man and Woman stressed the importance of self-control over the control of others. They believed it was more important to have inner-strength than outer-power. Steve didn't like guns. Jaime retained both femininity and independence. Both characters were accessible to, and tangible for, the viewer. They were not defined as a bionic people, but rather as people who happened to be bionic. They displayed with discretion their special abilities, and offered a sense of priority. They retained a humanistic approach to living and personal interaction, instead of gloating in their super-humanistic prowess (which they employed mainly for professional reasons).
Six and Woman were welcomed by the home viewer, because they were non-violent, ethical programs. No one died. If they did (as was the case with Jaime, who expired twice), they were brought back to life. If Jaime or Steve knocked anyone down, those floored, were only dazed and maybe confused, but then returned to their feet.
Steve and Jaime were and remain popular, because of their emotional and psychological mastery, to which their Bionic vigor is merely an appendage, allowing them to sustain social significance decades after their initial premiere. For years, disabled children who were told they would never walk again, did so, due to Six and Woman viewings. Between the medical miracle of modern prosthetics, their own impulses, and the inspiration and motivation from screening the Bionic adventures, they thought, "If Steve and Jaime can do it, so can I."
Approximately five years after Six debuted, there was a man in Detroit who had lost the use of his right arm. After months of physical therapy, and the sophisticated developments of prosthetics that came into being because of the exposure given to them on Six, this man was able to lift more than forty pounds with a newly strengthened arm. Thousands of people around the world have since benefited from the sophisticated developments of prosthetic applications, including those who lost various limbs from the horrific mishaps of the unnecessary landmine incidents that Princess Diana so valiantly crusaded against.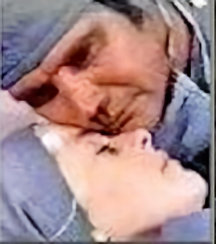 Extrinsic legitimate experiments were conducted into the area of the radar-like vision that was introduced by Steve Austin's right eye. The research was made possible because those in control of funding were Six fans. They believed in what Steve and Jaime presented, in terms of hope for the disabled, and other scientific possibilities.
One year after Woman was cancelled, a young girl, hitchhiking in Modesto, California, was picked up by a low-life, driven to an isolated cabin, raped, and left to die, with her arms completed severed from her body. The young girl was a fan of Woman and, during her ordeal; she remembered certain techniques presented on an episode entitled, Biofeedback, which had to do with a high-profile scientist who develops a body/mind/spirit control device. The techniques saved her life, helping her to a physical and emotional rehabilitation.
With such reel-to-real life transactions, the motivation to develop medical research, and the display of true inner-heroics, the Bionic shows prove that classic television may not only be tutorial but, in effect, life-saving.