LEE MAJORS TELLS ALL - THE FARRAH ONLY I KNEW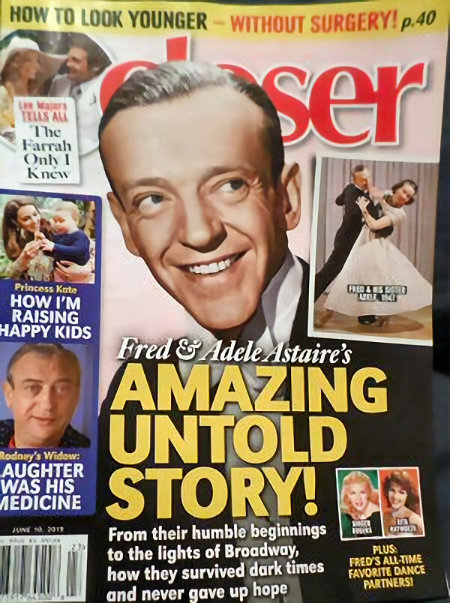 When The Big Valley star Lee Majors needed a date for an industry event in 1968. his agent showed him photo's of his newest clients. "He told me to pick the best-looking girl. .I did,," recalls Lee. That inauspicious mornent led to the start of the love affair of Lee and Farrah Fawcett – one of the 1970s' most iconic couples.
Nearly 10 years after Farrah's death, Lee. 80, remembers a sweet, loving woman, a marriage that buckled under the pressures of stardom, and the moment of closure they found before her passing on June 25 2009. "People tell me we were the Brad end Angelina of our time" says Lee. "Sadly, that didn't work out too good, either."
Farrah, a University of Texas beauty, came to Hollywood at 21 hoping to make it as a model. The terse dinner invitation she received from Lee after he saw her picture raised her hackles. "Who does he think he is?" she recalled thinking — but she agreed to go out with him anyway.
For any other pair it might have been their last date, Farrah, who didn't drink, ordered a scotch and Coke and then promptly became sick in the ladies' room. "I didn't know if she was really sick or if she just didn't like me," says Lee, who sent her 13 yellow roses the next day.
Despite the bad start, the couple bonded over their Southern roots (Lee hails from Kentucky) and love of sports. "First moment we were together, that was basically it," Lee recalls "She never went back to Texas her senior year."
They wed in 1973, the same year Lee won the role of Steve Austin on The Six Million Dollar Man. Farrah appeared on the show and Lee used his clout to get her other roles. "All the lessons I had learned the hard way, I tried to use to help Farrah," he says.
Three years later, Farrah had her own star-making turn when she was cast as Jill Monroe on Charlie's Angels. The show became the runaway hit of the 1976-1977 TV season and Farrah, with her dazzling smile and flowing mane, became the breakout star. "We couldn't do anything," recalls lee about the pressure they felt from the press. "The paps alwasy found out where we were"
Besieged by offer to do more meaningful work Farrah left Charlie's Angels after one season to pursue movies – but physical distance and the actress' growing independence created problems in her marriage. "One year I saw her no more than two weeks," recalls Lee, who felt slighted by Farrah's independence. "I began to think about what i wanted and needed for myself" she admitted.
They split in 1982 but continued to talk every day until Farrah fell in love wth Ryan O'Neal, who had been Lee's friend. "They got serious and I couldn't beleive it," he recalls.
THE LAST GOODBYE
A long bitter silence fell between Lee & Farrah until he heard about her battle with anal cancer, In 2009, Lee called his ex-wife to wish her a happy 62nd birthday. "They had a 40-minute conversation about her life and the cancer," says and insider. "They joked and they got a little bit emotional."
They even spoke about working together again – but sadly it wasn't to be. Farrah died four months later.. She was "one of a kind," says Lee/ "I was always 110 percent behind her and proud of her."